Where has the time gone.
Looking back over my previous announcements, I posted my cover reveal last August and announced that my book would be released in March. In case you haven't noticed, that didn't happen. Why? Life is always in flux and we must be ready to go with the flow and accept any and all changes. Not a whole lot we can do about it.
Here we are, almost June, and my cover has changed (see it below) and my book is scheduled for release on June 5th. In fact, you can already pre-order it on Amazon. (eBook only at this point, the print version will be released on August 7, 2018)
You have a couple of buying option. You can buy the full book as a single eBook here: Fortitude Rising Volume One of the Magical Bond Series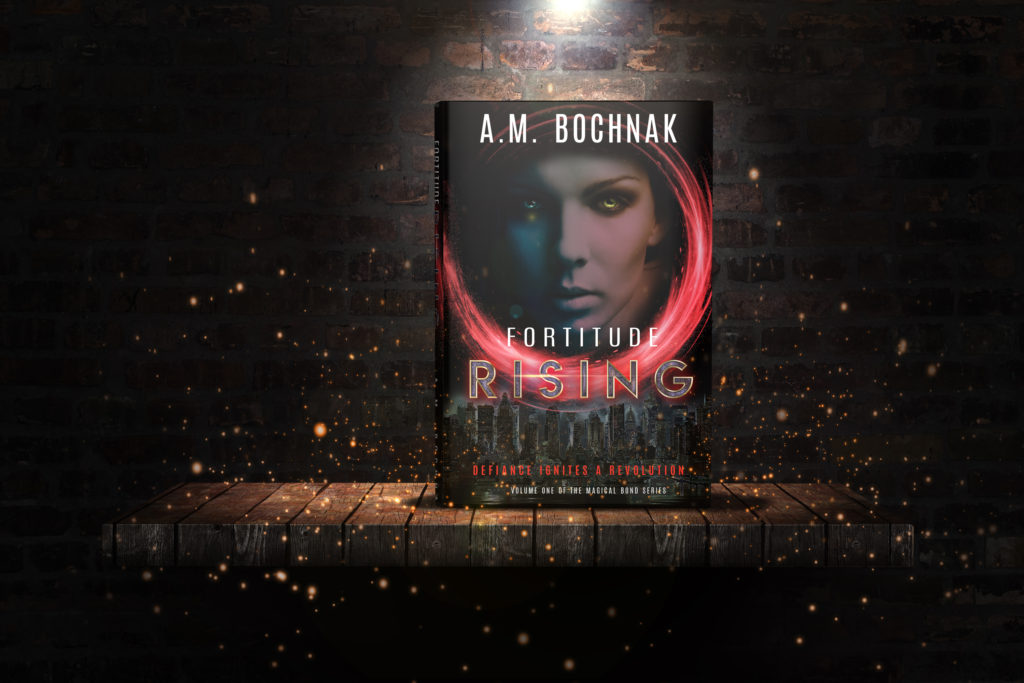 Or if you prefer shorter reads (and you subscribe to Kindle Unlimited), you can read the book as individual episodes here: Infraction of the Mind Episode One, Incite the Power Within Episode Two, and Embodiment of Magic Episode Three.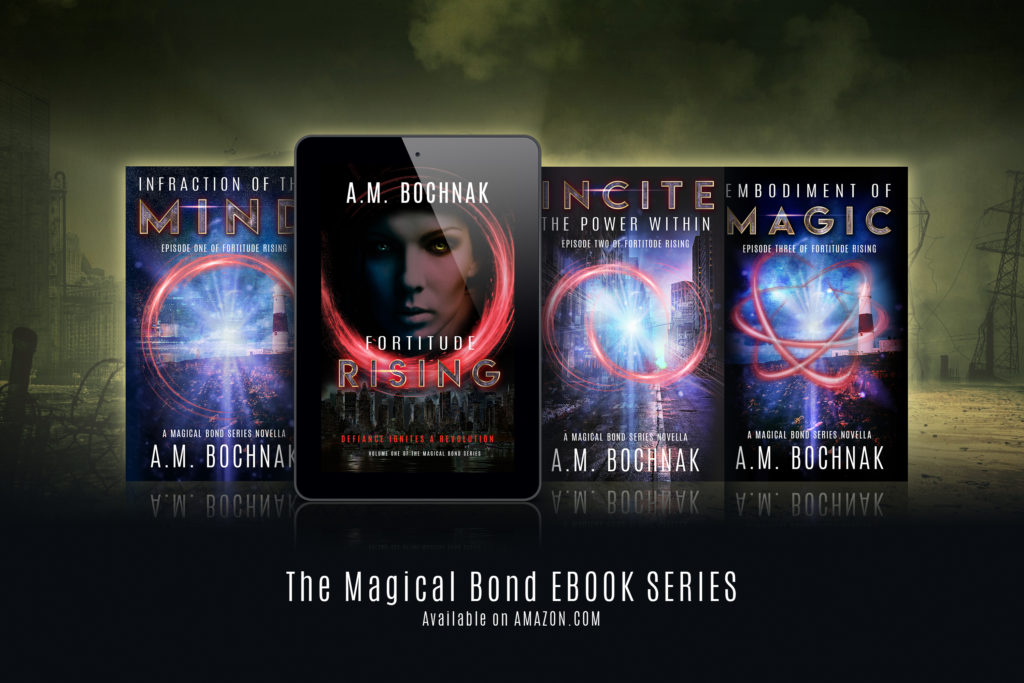 However, you choose to read, you're reading the same book!
It's been a crazy ride to get to this point. It's been one of the hardest and yet most rewarding experiences of my life. I can't wait to do it again. Off to work on the second volume now!
Best and lots of love,

A.M. Bochnak is a dreamer. With her head in the clouds or her eyes turned to the stars, she spends countless hours imagining new adventures and far off worlds for which to travel. When she isn't dreaming, she writes science fiction and fantasy with her focus on epic fantasies, apocalyptic and dystopian fiction. Fortitude Rising, a sci-fi dystopian fantasy, is her first published novel. She is an American author, born and raised in southern Ohio and now lives in Gainesville, Florida.